Rebuilding Starts Now
Tuesday, April 6, 2021 (5:30 PM - 6:30 PM) (CDT)
Description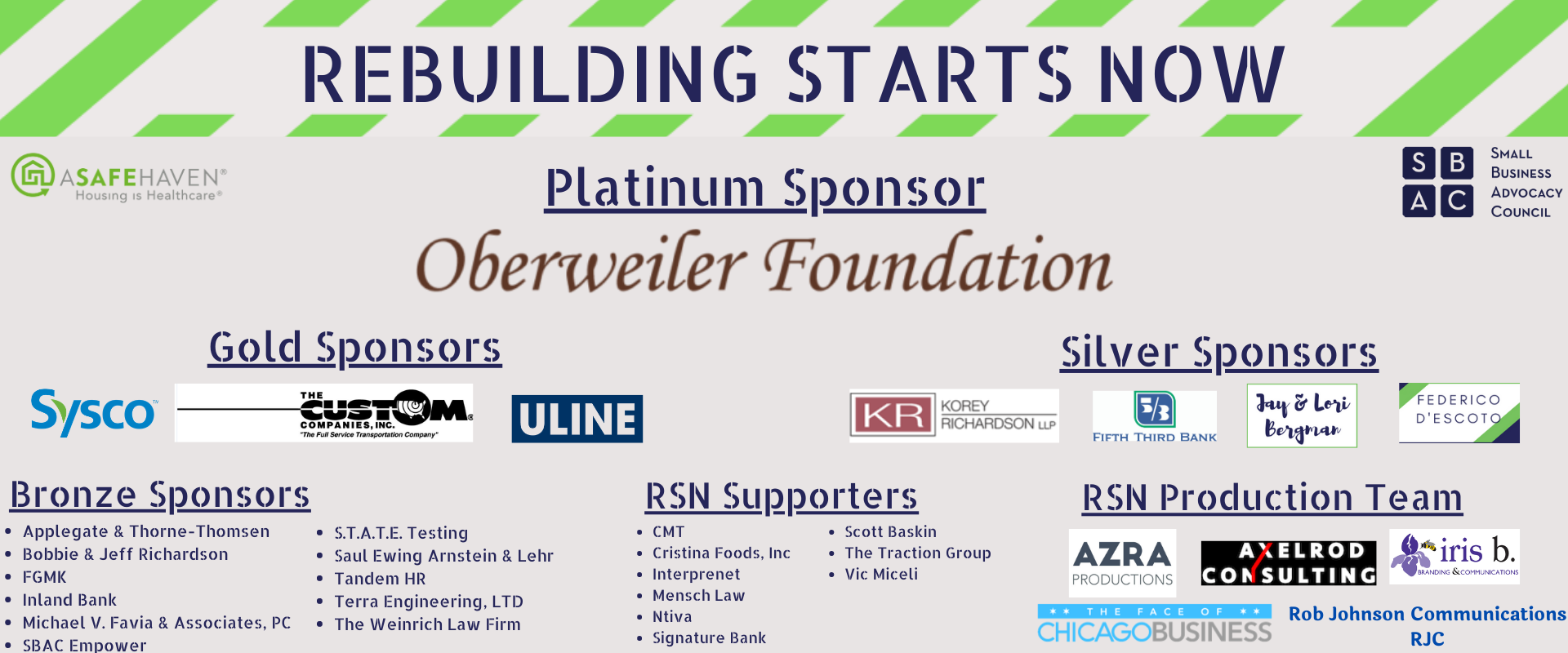 Real Stories.
Real small businesses.
Real people who have faced the prospect of homelessness.
Be Inspired. Be Awed. Be Involved.
April 6th at 530pm
-----------------------------------------------------------------
The event will proudly feature:
MC Rob Johnson, former longtime ABC and CBS Chicago news anchor
Saige Chaseley, the incredibly talented Chicago-based teen actor and singer-songwriter
Advocate of the Year award passed from Leslee Cohen to Neli Vazquez-Rowland
Entrepreneur Award of the Year/In Memoriam for Paul Kaufmann and Karl Zimmerman
Stories from people whose lives have changed as a result of the SBAC and A Safe Haven
**Donations $100 or more will receive a "reBuilding Box" delivered to their house including: "Social" Sparkling Wine, Cocktail Kit from "Entertaining Company," "Bridgeport" coffee beans, "Rebuilding Starts Now" t-shirt, snacks and lots more!
Images